What is a Reverse Mortgage?
The most common type of reverse mortgage is a loan insured by the Federal Housing Administration (FHA), which is also called a HECM. It allows you to access your home equity and turn it into cash. Borrowers choose a reverse mortgage because it allows them to remain in their homes, as long as they meet the loan terms, and provides funds that can greatly supplement their retirement income.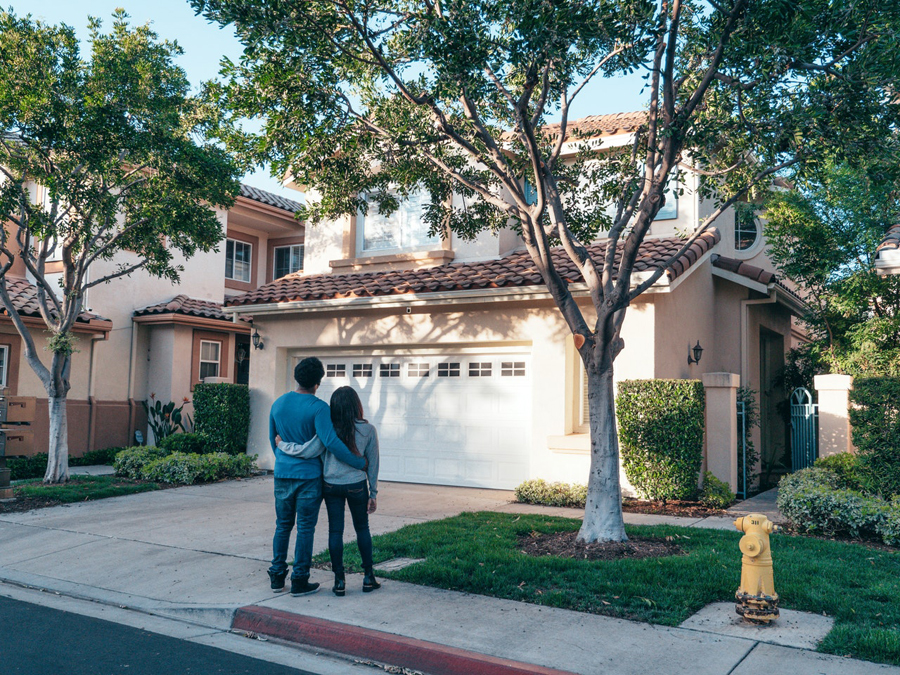 Schedule Your Appointment with
Crissman Crombie
Today!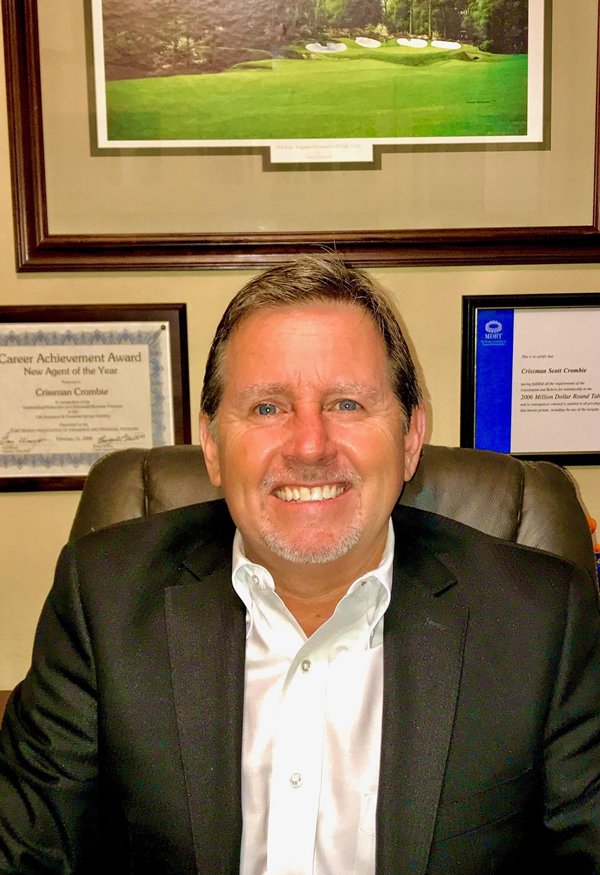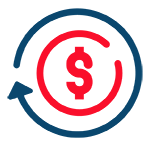 Eliminate Monthly Mortgage
Without the burden of a monthly mortgage payment, you can free up cash to cover other important expenses.*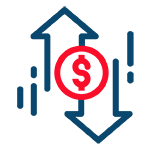 Access Cash
The proceeds are tax-free** and can be used in various ways, like paying health care costs or financing home renovations.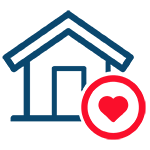 Stay in Your Home
With a reverse mortgage loan, you can afford to stay in the home you love and age in place.*
Who Is a Reverse Mortgage Good For?
Reverse mortgage loans have helped more than one million Americans nationwide access their home equity to find greater security in retirement. The loan can be used in a number of ways, many of which are helping older adults achieve their financial goals and have a much better retirement.

The Pragmatic Planner
Convert your home's equity into monthly payments to supplement income and maintain your standard of living in retirement.

The Maximizer
Did you purchase your home when prices were low or has your home value grown over the years? Use the monthly or lump sum payments from a reverse mortgage loan or the proceeds from a refinance loan to supplement your social security and other income without tapping into your investment portfolio.

The Homebody
Never want to move? Get rid of your monthly mortgage payment and finance renovations so your home continues to meet your needs.*

The New Homebuyer
Use a Reverse for Purchase to buy a new house that fulfills all your retirement needs without a monthly mortgage payment.*

The Safety-Net Seeker
Establish a standby reverse mortgage line of credit that will grow over time and help cover you if unforeseen expenses arise.

The Eager Retiree
Ready to leave behind the daily grind? Eliminate your mortgage payments and access cash so you can afford to enjoy the next phase of life.*
How a Reverse Mortgage Loan Works
With a traditional reverse mortgage loan, borrowers can access their home equity without having to pay principal and interest.* It's called a "reverse mortgage" because, unlike a traditional loan where the borrower makes payments to the lender, the lender makes payments to the borrower. The loan is repaid when the last borrower or eligible non-borrowing spouse passes away or leaves the house.
The borrower remains the owner of the home and retains title.*
The amount you can borrow depends on your age, property value, and interest rate. The older you are, the more equity you'll have access to.
The borrower must continue to pay property taxes and homeowner's insurance, and must keep the house in good repair.
As a non-recourse loan, the borrower will never owe more than the house is worth. If the loan balance exceeds the home's value, the Federal Housing Administration will cover the difference.
There are different types of reverse mortgages and the funds can be disbursed in a number of ways.
Who Qualifies for a Reverse Mortgage Loan
Traditional reverse mortgages were established in 1989 to help older homeowners age in place. As a government-insured loan, there are several important requirements borrowers must meet to qualify.
You must be at least 62 years old.
You must own your home.
The home must be your primary residence.
Features and Safeguards
The HECM reverse mortgage product has been improved over the years so that it can better meet the needs of older adults. Today, there are important safeguards in place to ensure that it can continue to help consumers for years to come.
You must complete

 

reverse mortgage counseling

 

with an independent counseling agency.
You must undergo a financial assessment to ensure you are able to meet the financial obligations of the loan, which includes the ability to pay your property taxes and homeowners insurance.
If your spouse is younger than 62, they can qualify as an eligible non-borrowing spouse and remain in the home even if you leave or pass away, so long as they continue to meet all loan obligations.*
What Type of Reverse Mortgage Loan Is Right for Me?
Because no two situations are alike, there are several different types of reverse mortgage loans available to meet the varying needs of today's retirees. To determine which type of reverse mortgage loan is best for you, connect with us and we can walk you through all of your loan options.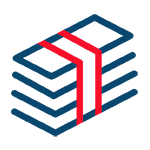 Lump-Sum Payout
Take the proceeds in one lump sum.
Draw 60% of your accessible funds in the first year.
Access the maximum amount of cash to pay off large expenses.

Growing Line of Credit
Establish a growing line of credit that you can tap into when needed.
Use the line of credit as a standby safety net that can be used when unexpected expenses arise.
Watch the unused principal grow over time, giving you access to more funds the longer it goes unused.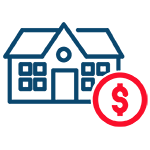 Jumbo Loan
A proprietary loan that allows you to withdraw up to $4 million in equity on a higher-priced house. With this fixed-rate loan, you can turn more of your equity into cash.
Receive the full amount at closing.
Don't pay mortgage insurance.
Eliminate your monthly mortgage payment.*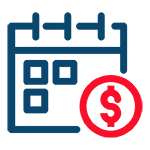 Term or Tenure
Received fixed monthly payments to supplement your income.
With a term reverse mortgage, select the number of years you'd like to receive payments.
With a tenure reverse mortgage, receive payments for as long as you live in the home and comply with loan terms.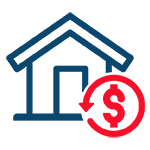 Reverse for Purchase
Buy a home using a reverse for purchase.
Right-size or downsize to a home that meets your long-term needs.
Incur no monthly mortgage payments.*
FREQUENTLY ASKED QUESTIONS ABOUT REVERSE MORTGAGES
Does the bank own my home?
No. A reverse mortgage allows homeowners to retain the title and ownership of their home for as long as they live in the home and the loan remains in good standing. Like other loans, this requires the borrower to keep up with property taxes, insurance and maintenance.
How much money can I qualify for?
The amount of money you can receive from a reverse mortgage depends on four factors:
Your age
Your home value (based on an appraisal that will be part of the loan process)
The interest rate of your loan
Your current mortgage balance (You must use the proceeds to pay off your existing mortgage.)
Will a reverse mortgage affect my Social Security, Medicare or pension benefits?
No, Social Security, Medicare or pension benefits will not be impacted. Funds from a reverse mortgage are considered loan proceeds and not income. In fact, a reverse mortgage could increase your Social Security benefits. A reverse mortgage can help delay the time you need to begin accessing Social Security, therefore increasing the amount of benefits you are eligible to receive each month. However, in some cases need-based benefits could be affected, such as Medicaid or SSI, since the proceeds from a reverse mortgage improve your monthly cash flow.
How does my loan need to be repaid?
A reverse mortgage is repaid when the last borrower (or even the last eligible non-borrowing spouse) leaves the house or passes away. Typically, the home is sold and the proceeds from the sale are used to pay back the loan. The heirs will receive any remaining equity. If your heirs decide to keep the home, they can pay back the loan in other ways such as by refinancing into a conventional loan.
Is there any risk of losing my home with a reverse mortgage?
Not if you fulfill the obligations of the loan, which include paying your property taxes and homeowners insurance and keeping up with basic maintenance and repairs. If you do not uphold these responsibilities, the loan may become due, and the house may be sold to pay off the loan. If you fulfill these obligations, your loan remains in good standing.
How do I receive my funds?
Reverse mortgage loan funds can be disbursed in a full or partial lump sum, as a line of credit, through monthly payments, or as a combination of any of these.
Over what length of time are loan proceeds distributed?
The length of the loan depends on the way in which you choose to access the loan proceeds. You can access proceeds in one lump sum, in monthly installments for a set term or for as long as you live in the home, or in a line of credit. An AAG home equity solutions professional will walk you through your options to determine the best fit for you.
Can I have a reverse mortgage loan on a mobile home?
In general, mobile homes are not eligible. However, some HUD-approved manufactured homes that meet FHA guidelines are eligible. You must have a HUD seal affixed to the outside of the home, which confirms that the home meets Federal Manufactured Home Construction and Safety Standards. An we can help you determine if your mobile home is eligible.
What can I use the funds for?
You can use the proceeds of your reverse mortgage loan for almost anything. Common uses include:
Paying off an existing mortgage (a requirement of the loan)
Paying medical bills
Paying off a large bill
Financing home repairs and renovations
Paying for in-home care
Spoiling the grandkids
Where can I receive reverse mortgage loan counseling?
Before obtaining a reverse mortgage, you must undergo reverse mortgage counseling, which can be completed over the phone in some cases. You can find a list of HUD-approved counseling agencies near you here. You may also call us for a list of agencies near you.
What happens if I pass away during my loan before I receive the full amount of the loan?
If you pass away while you have a reverse mortgage loan, any funds that have not been accessed will be applied to your estate (they remain as equity in the home). When a borrower dies, heirs are given six months to either repay the loan or agree to the sale of the home. The proceeds from the sale are used to repay the loan and any remaining funds belong to the heirs.
How are my reverse mortgage fees and interest rates calculated?
The fees and interest rates of your reverse mortgage loan are tied to fixed or variable rates and based on an index and a margin. We can calculate your exact fees and rates based on the loan options you choose.
Are reverse mortgages only an option of last resort?
No, this is a common misconception. In fact, when used properly as part of an overall retirement income strategy, reverse mortgages can be a smart financial planning tool. In the last several years, retirement researchers and financial advisors have begun to embrace the use of reverse mortgages in retirement income planning.
What is a reverse mortgage loan?
A reverse mortgage is a unique financial tool unlike any other in that it offers borrowers the ability to access their home equity without the burden of monthly mortgage payments.¹ Using a reverse mortgage, you can access cash to supplement your income in retirement and age in place in your home.
What happens if my home gains value?
If the value of your home increases, your equity increases. When you have a reverse mortgage, this means that if the home is sold to repay the loan after you pass away or decide to leave, more funds will be left over for you or your heirs. If there is a significant increase in value, you can refinance to withdraw more of the equity in the home.
What if I outlive the loan?
The loan can last for the rest of your life so long as you uphold your obligation to pay taxes and insurance and keep the home in good repair.
Can I change my mind after I close the loan?
If you change your mind within three days of closing the loan, you can cancel it. This is called the rescission period, and it gives borrowers the ability to cancel the loan without penalty. If you decide to cancel the loan after the rescission period, you can do so by paying back any proceeds you received plus the accrued interest.